To-Do List
Kill Casey Lattimer.
Let Larry destroy Gary, once and for all.
Feed my great white shark and sand-trap serpent.
Fall in love with someone who isn't insensitive and self-absorbed.
Find the Holy Grail of orgasms.
Okay fine!
My Actual To-Do list.
Buy ice cream, and find a real happy ending outside of my own imagination…



Purchase:
Amazon
Smashwords


Author Bio: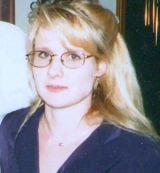 My name is Autumn Rosen and I am an author of novels and screenplays, a poet (but I didn't know it), friend, consummate smart ass, mother, comic/gamer geek, gum chewing, spouse, U.S. military veteran and trouble maker.
I grew up here, there and everywhere and traveled a lot after that. If you can imagine fitting a South Carolina, West Virginia, Kentucky, California, Michigan, Florida, Ohio, Illinois, Italian, British and Australian accent into one person, you would have me. I am a fire-ant smashing, hill billy, horse riding, surf board crashing, snow plowing, sunburned, head scratching (I got nothing for Ohio), stuffed pizza eating, spaghetti wielding, bloody wanker mate and New York Yankees fan at your service.
I am a proud member of the Independent Author Network and the Fiction Writers Guild.
Because I write in different genres I found it easier to take on some alternate egos. I write novels under the names, Autumn Rosen, Sinnie Ellis and Ammari Sky.